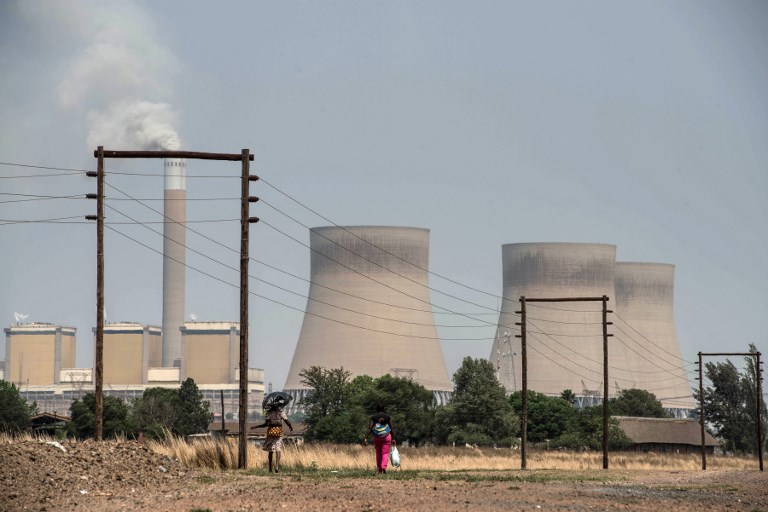 China's president, Xi Jinping, visits the UAE this week in a bid to deepen relations between his country and the Arabian Gulf. As part of China's ambitious Belt and Road initiative, which aims to create a global trade network with Beijing at the center, the Gulf serves an important role as a bridge between East and West, as well as a source of energy reserves. As strong economic powers and sources of capital, Gulf nations can work as partners with China. But Beijing's investment and trade record elsewhere, particularly to the south of the Arabian Peninsula, isn't always so free of controversy. Thus, it is instructive that recently the Gulf has been flexing its own economic muscle with a series of tactical investments in Africa. Where China has faltered, there can be an opportunity for the Gulf. Indeed, as part of a broad economic diversification strategy, Africa represents one of the most promising markets for Gulf expertise, investment and cooperation.
A number of Chinese projects have raised a chorus of concerns about Africa potentially handing over sovereignty to China as a result of debt. For example, the 757-km-long Addis Ababa-Djibouti Railway will cost $3.4 billion, almost a quarter of Ethiopia's government budget. Funding will come mostly from the Exim Bank of China. Kenya's 472-km Mombasa-Nairobi Standard Gauge Railway is the country's largest infrastructure project since independence. Valued at $3.8 billion, 90 percent is underwritten by a loan from the Exim Bank. The worry is that if these countries were to default on their loans, they will surrender control of their infrastructure to China. Meanwhile, small Chinese companies as well as Chinese individuals have attracted accusations of resource grabbing, particularly in West Africa.
The Gulf has a long history of engagement with Africa. To be sure, that contact was not entirely free of pain for many Africans. But just as certainly, in the past decade at least, there has been mutual benefit in the exchange of labor and capital as trust is rebuilt and accrued. This sets up an opportunity for both sides.
Start with the Gulf and South Africa. The nation is the only African member of the G20 and home to the sub-Saharan area's most industrialized economy. However, years of severe mismanagement and endemic corruption have left the country's infrastructure in a dire state of disrepair and the economy in deep malaise. According to government statistics, GDP shrank 2.2 percent in the first three months of this year, compared to the preceding quarter.
Today, Saudi Arabia and the UAE have each pledged to invest $10 billion in South Africa's energy sector. It will need it. The power industry has been hit particularly hard by the country's depressed economy. Rolling blackouts in some areas of the country are a part of daily life. Several power plants are scheduled to be decommissioned in coming years, and there is simply no money for new ones. While the sad condition of Eskom, the national electricity provider, is an example of much larger problems – years of corruption by the utility's top brass and a mountain of debt – relief for South Africans can only begin with fresh capital in power plants. And there is little of that to be found locally.
Thus, it is both an opportunity for the Gulf and a relief for South Africa that a good deal of the former's strength and expertise lie in energy. As part of its new investment package, Saudi renewable energy company Acwa Power will open a massive solar energy plant. Once operational, it will supply power to 210,000 homes, which will reduce the burden on Eskom's existing power plants.
To fix the rest of the economy, Cyril Ramaphosa, the country's newly minted president, aims to raise $100 billion in foreign direct investment over the next five years. This decision makes sense, and choosing the Gulf as a partner is a savvy move. While China has been a major source of investment across Africa, there is an opening to be glimpsed for others. According to data from African Economic Outlook, a publication of the OECD, the UAE is the second-largest investor after China in announced greenfield investment in the continent. In 2015-16, the UAE invested $14.9 billion while China pumped in $38.4 billion. The size of that gap is indicative of the opportunity for the Gulf to step in to supplant Beijing as Africa's main financier. For African nations like South Africa, it also means more cash is on tap.
The Gulf's renewed interest in the continent of course is not restricted to South Africa. The Phanes Group, a UAE solar energy developer, struck a deal in 2016 with Nigeria to build three solar plants. Next, the Gulf's aviation sector continues to connect Africa to the rest of the world, while Dubai Ports World, one of the largest port operators in the world, manages eight marine terminals in five African countries. Both the UAE and Saudi Arabia have bought large tracts of land for food production in countries from Sudan to Ethiopia to Ghana. And there are plenty more examples of Gulf investment in Africa.
The Chinese have long seen Africa as a vital area of economic expansion. But with closer geographic and cultural ties to the continent, Saudi Arabia, the UAE and other Gulf countries should want to double down on investments and ensure that Africa remains a critical part of their divestment strategies.
Joseph Dana, based between South Africa and the Middle East, is editor-in-chief of emerge85, a lab that explores change in emerging markets and its global impact.
AFP PHOTO/MUJAHID SAFODIEN